As I've mentioned before, our house was absolutely not livable (especially with a newborn) when we purchased it. Pavlo and I came to an agreement that the kitchen, at least one bathroom and the baby's nursery had to be completed before we even considered moving our baby boy into the house. Since being able to move in was dependent on the completion of his nursery we kept the room extremely simple.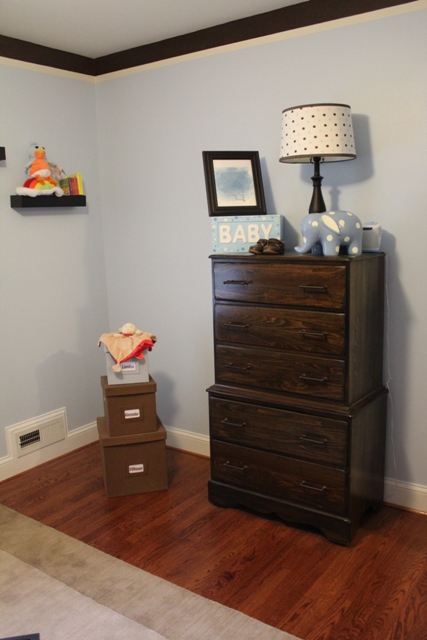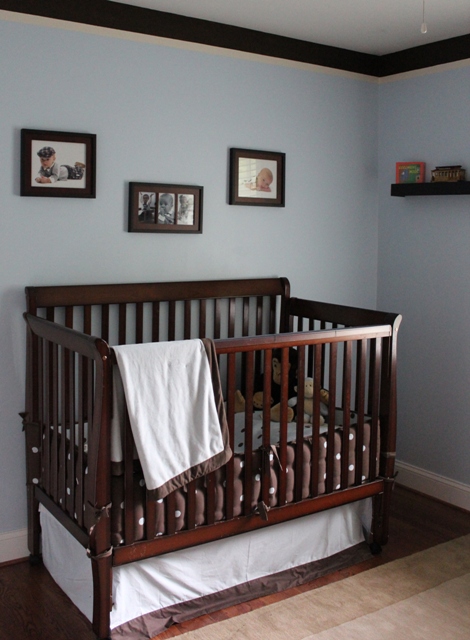 At the time I told myself that once we were in the house and had some extra time I would spruce it up. Yeeeeah, I'm still waiting on that extra time. Anyways, to this day I look at it and think it's a little too simple. Lucky for us he's a boy and probably wont hold it against us that we didn't completely deck out his nursery. However, it does bug me and now that we're at a point where we will be transitioning to a "big boy" bed I've promised myself to make his room a little more special with a little more of Landon's personality injected into the decor. I plan on doing this without switching out all of the furniture (with the exception of the crib of course) or repainting. Why not repaint you ask? Well, yes, it is the least expensive way to make an impact in a room, however, I purposely painted the room blue with a brown and cream stripe so that I could relatively easily update the room when he was no longer a baby (that makes me kinda sad to admit).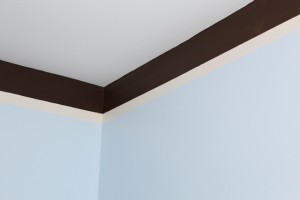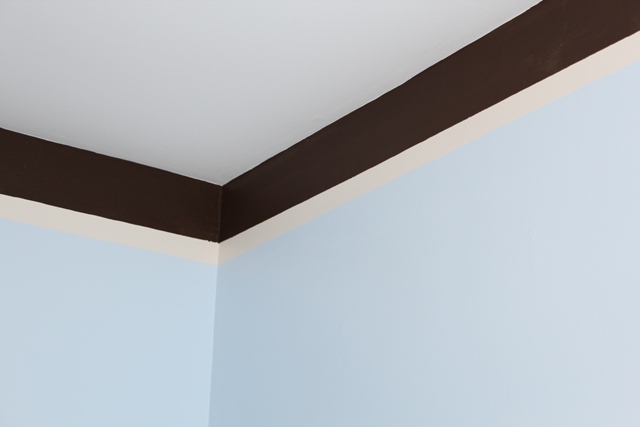 Also, Landon's favorite blanket just so happens to be brown and blue so that already works with the paint. And thirdly, Landon is very much a creature of habit and LOVES his room. If I change it too much he may never sleep again and that would be no bueno! We figure that when the time comes to give his room another makeover he'll be a little older and more capable of handling change…hopefully!
So that's a look at Landon's, simple, yet classic nursery. Now on to some projects for his new and improved room.