I think I ended the last post saying that we'd be working on the kitchen's trim next. Well, we didn't, we actually ended up putting all the pulls and knobs on the cabinetry first. Our plan really was to do trim but then it just got so darn frustrating with some of the drawers not having pulls that we jumped to this instead.
I chose cup pulls for all the drawers and knobs for cabinet doors, both of which are made by Hickory Hardware. (I had never used a product by Hickory Hardware before but they felt solid, installed easily and so far we're really happy with them.)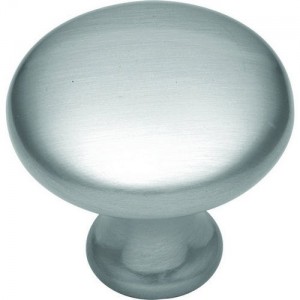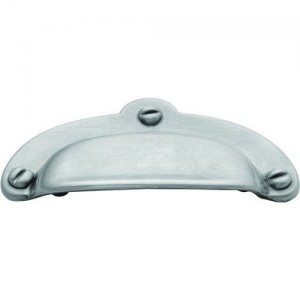 There are a few different ways to install hardware so this isn't necessarily THE method, it's just is our method that has worked well for us every time!
First off, here is a picture of the tools needed for this little project: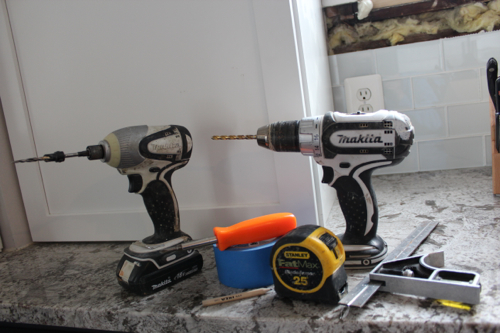 Step 1: Put a small strip of blue tape in the general area where the hardware is going to be installed.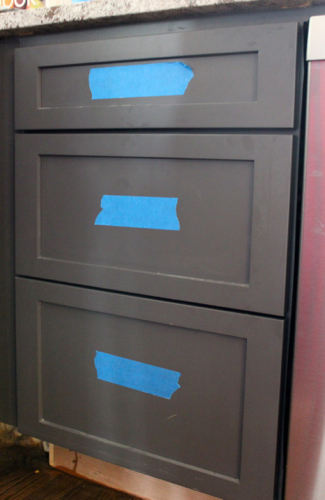 Step 2: Then, using a tape measure and a square, we marked the center of the width and height of the hardware on each drawer and cabinet door.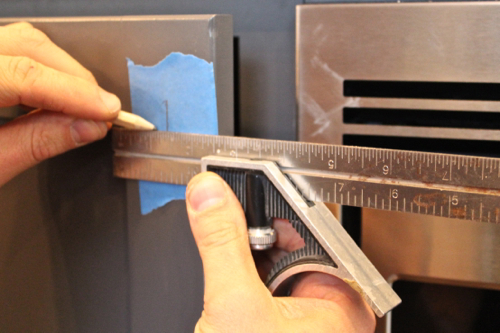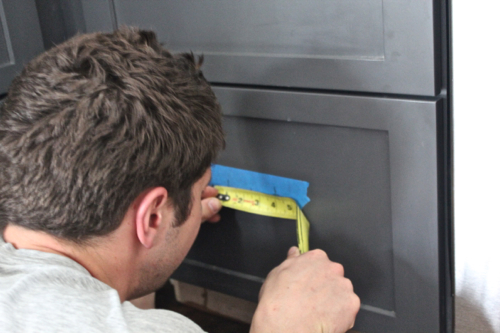 Step 3: Next holes were drilled at that marked center point using a tapered bit.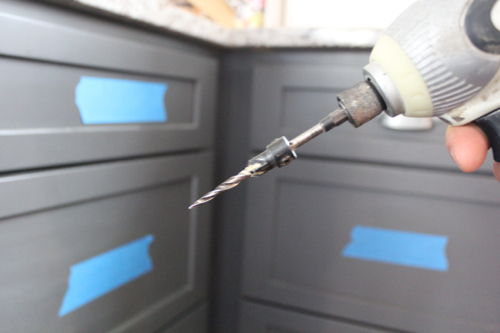 This was done both on the outside of the cabinetry and on the inside to give us a clean cut without chipped/frayed wood. When using a tapered bit only drill through far enough (both inside and out) so that the tip is just barely exposed. Another way that this could have been done was to clamp a scrap piece of wood to the inside and drill all the way through.  This would also prevent the opening from splintering on the back side.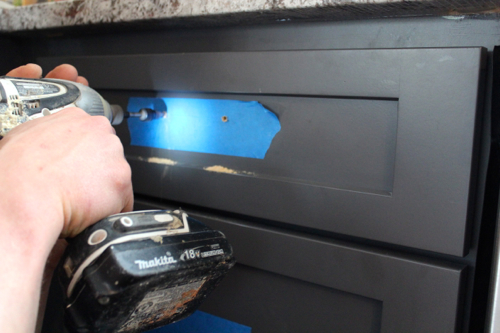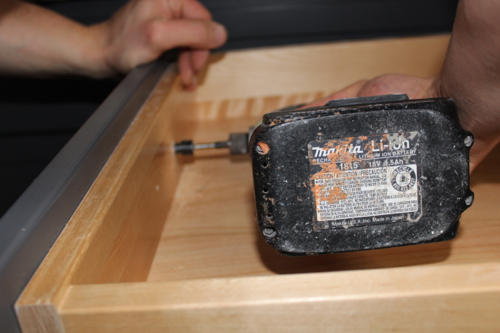 Step 4: Finally, the tape was removed, the cabinet drawer/door was cleaned and the hardware was screwed on.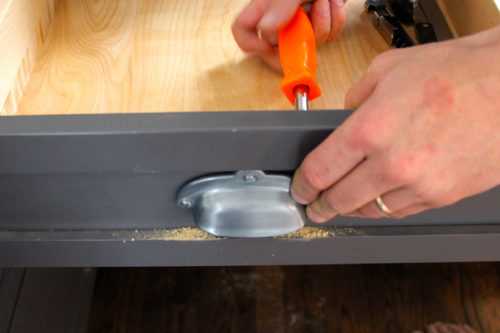 And the end result: