Has it been long enough? Yup, I think so too. The good news is that just because I had a major lapse in blogging doesn't mean there was a major lapse in renovating. Nope, quite the opposite in fact. I have so much to catch you up on: the mudroom, bathroom, backyard, dining room and even the kid's rooms. So, let's get started with the progress in the mudroom and bathroom.
Up first, the one-and-only usable bathroom (so far)! By the end of this whole renovation we'll have 2 and a half bathrooms, but for now we're functioning with just the one.
Since you saw this bathroom last we've added the a few finishing touches and it's now 100% complete. The finishing touches?
1.) Added a set of plantation shutters to the window. (We DIY'd the frame just like we did here in the kitchen).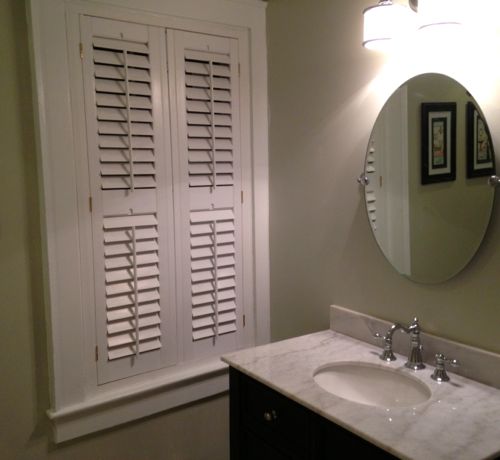 2.) Changing out the shower curtain rod (from the oil rubbed bronze one we had from our last house to a chrome one that matched the rest of the fixtures in the bathroom) as well as the shower curtain itself: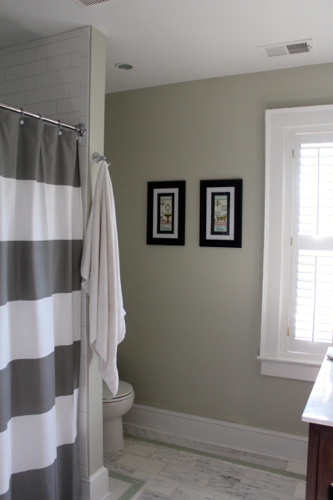 3.) We also installed some chrome shower shelves for soap, shampoo and all other bathing necessities. I'm not a huge fan of the ones that are built in as part of the tile work, but I like having the shelves so that they are a permanent fixture rather than just attached via suction cups. That being said, these are installed (very carefully so as not to crack the tiles) using screws.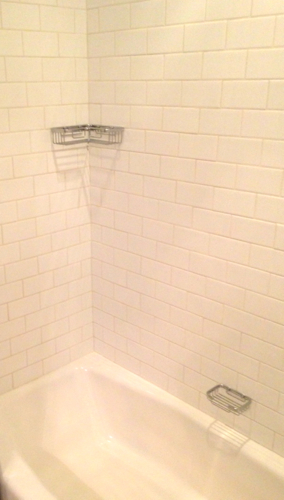 4.) Of course, no space is complete without a little artwork.
And with that, the middle/guest bathroom is officially done!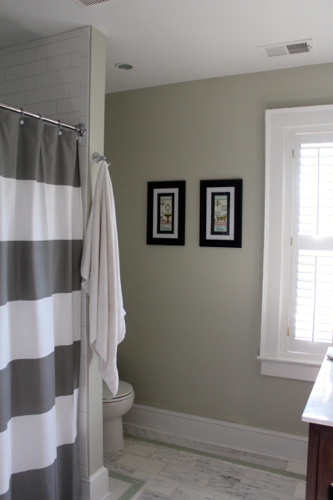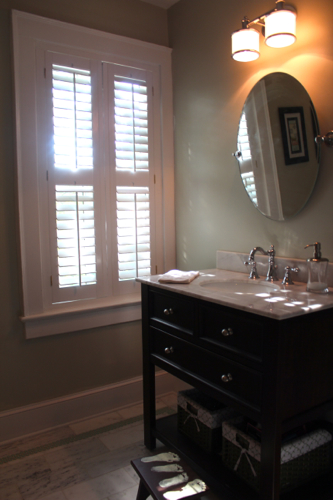 Now, moving on to the mudroom progress. The mudroom has also had a significant amount of work completed. First of all, we chose to paint the paneling with white semi-gloss. To be completely honest I really liked how it looked natural but I felt that it already had so much texture (even if it was painted) that no matter what it would be a standout element in the space. After it was completely painted we slipped the antique bench into place (as mentioned in a previous post we had this bench at our kitchen table in our old house).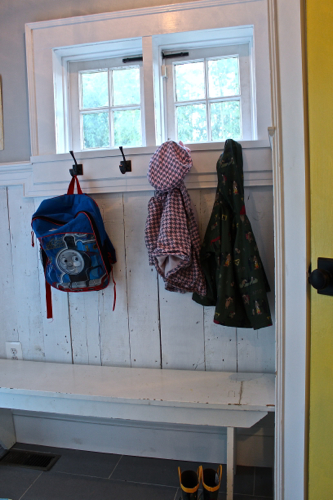 After a little trial and error with yellow paint colors I finally landed on a yellow that matched all the yellow accents in the kitchen and the rest of the main floor.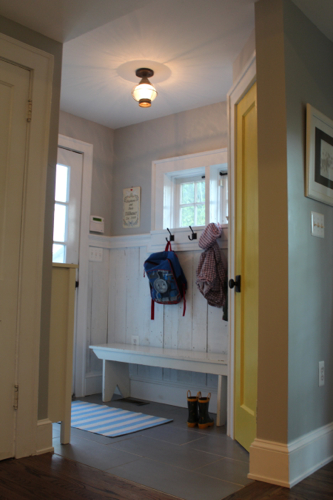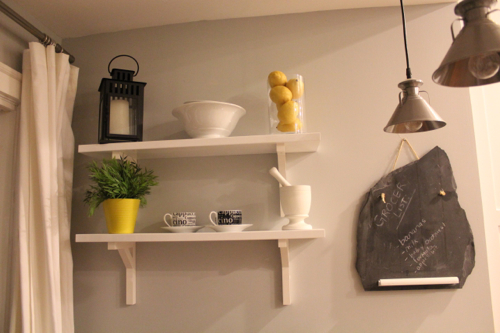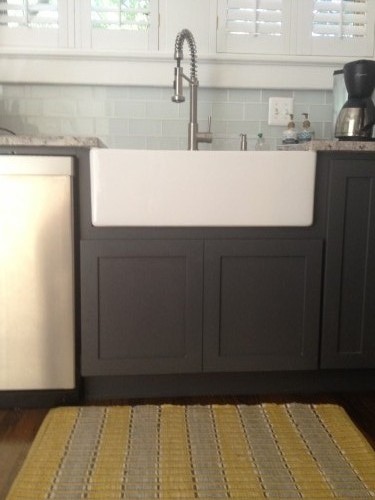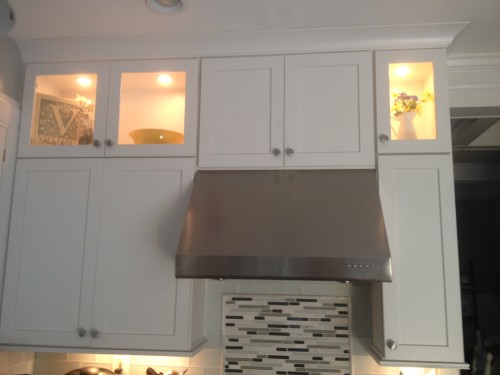 So there you have it, a finished mudroom and bathroom. As mentioned at the start of the post, we've accomplished a lot in the backyard, in the dining room and even in Landon and Colette's bedroom. Off to start sorting though some photos so you don't have to wait another 3 months for the next update!