Attached to the playroom (that we posted on here) was the powder room. When we bought the house this was actually a 3/4 bathroom (it had a shower stall, toilet and sink) but we chose to reduce it down to a half bath because of how cramped it was. Seriously, it was a pathetic attempt at a 3/4 bath that should've never happened. You'll even notice from the pictures that I wasn't able to capture a majority of the bathroom in a single shot because of how tight the space was. Here are my attempts at getting pictures of what this dingy bathroom looked like before we got our hands on it: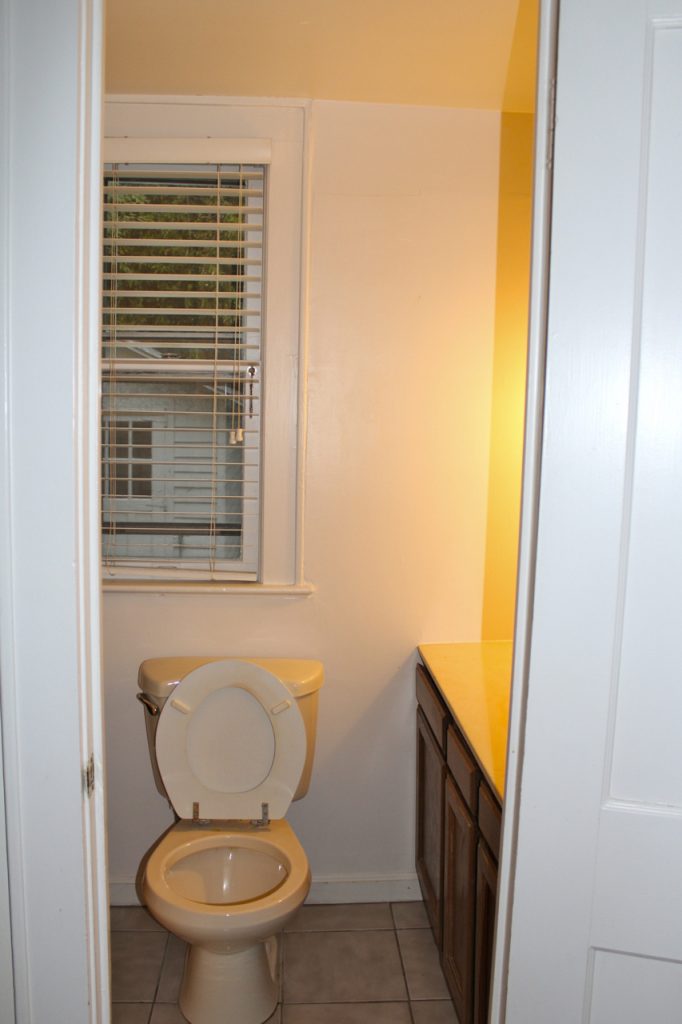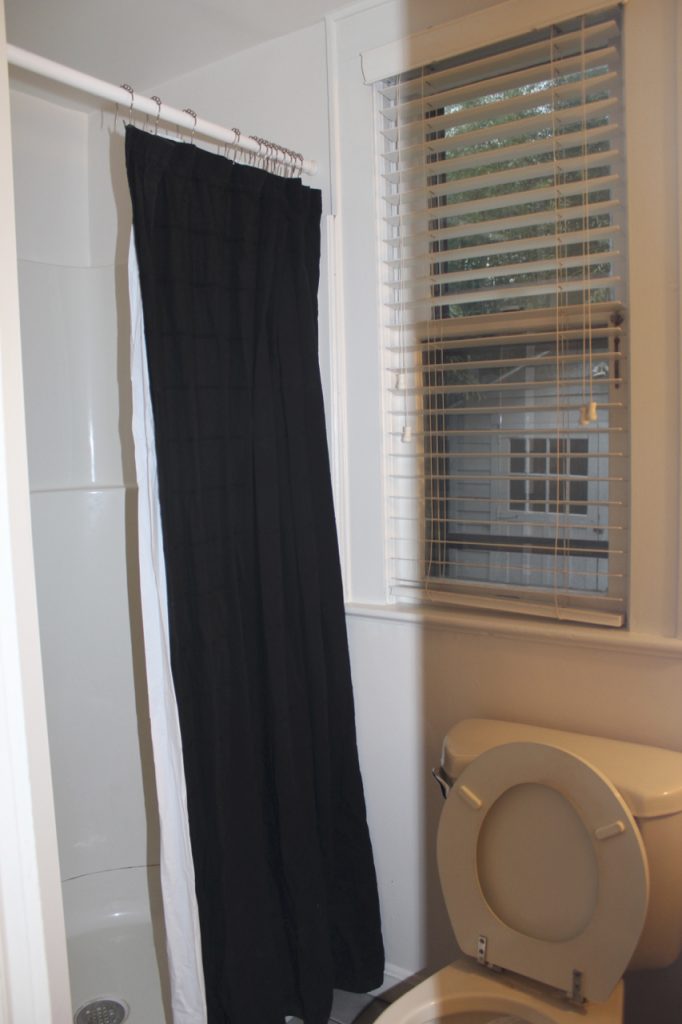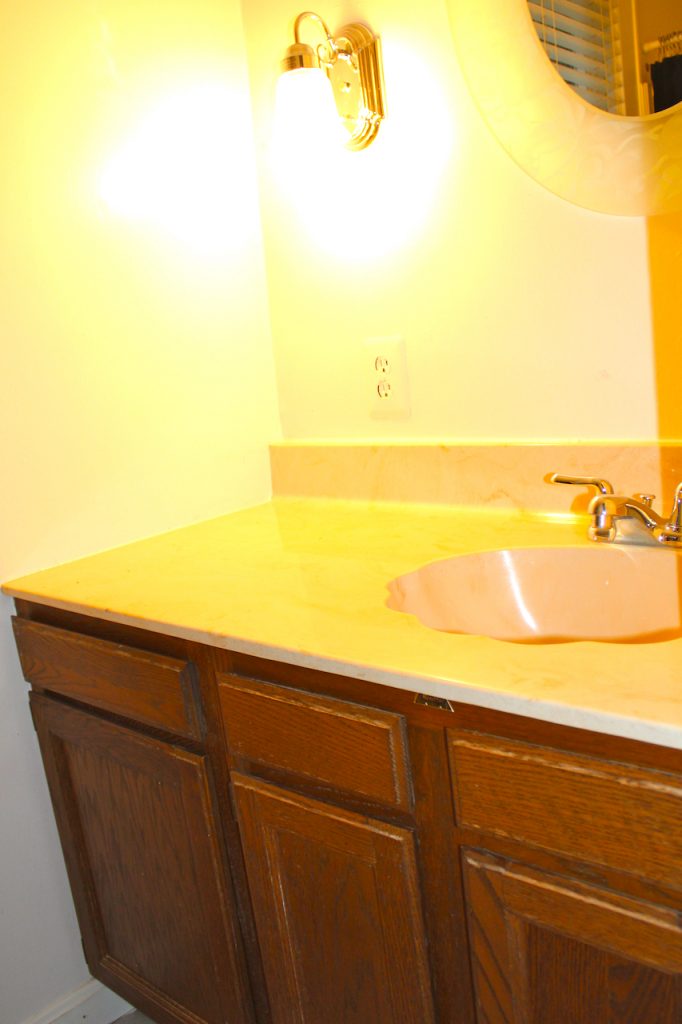 I wanted our powder room to have some sort of "wow" factor because it was going to be the bathroom that guests were most like to see. Actually, my whole design for the bathroom ended up coming from this little antique table that we bought before we even officially closed on the house.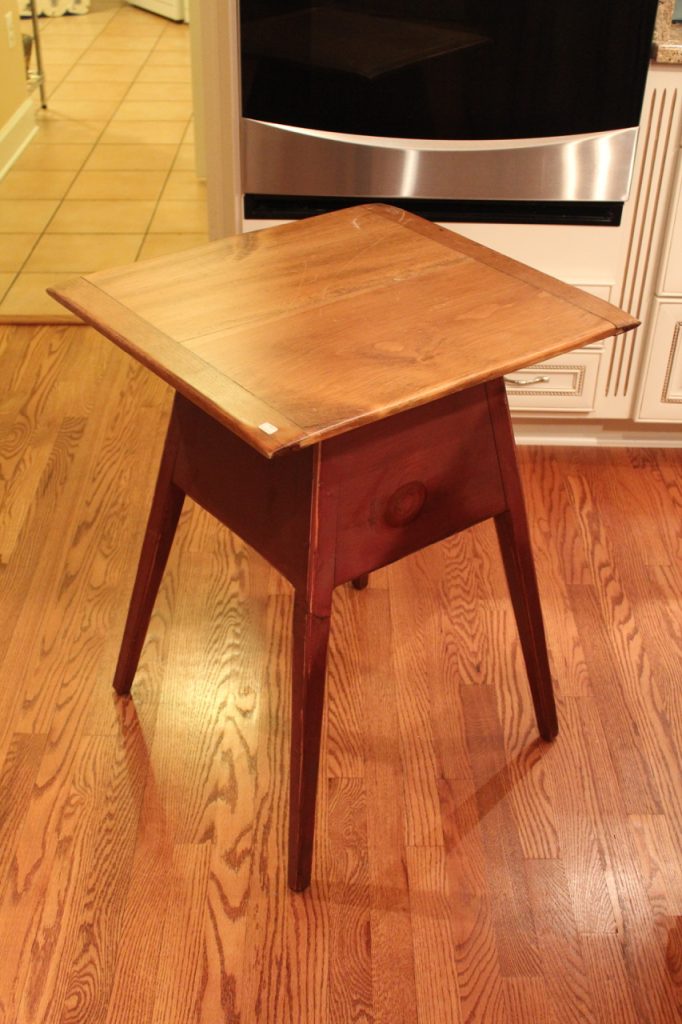 That table, my friends, was going to make an amazing vanity with a vessel sink atop! After a little searching, I decided on this sink and faucet combo from Overstock.com.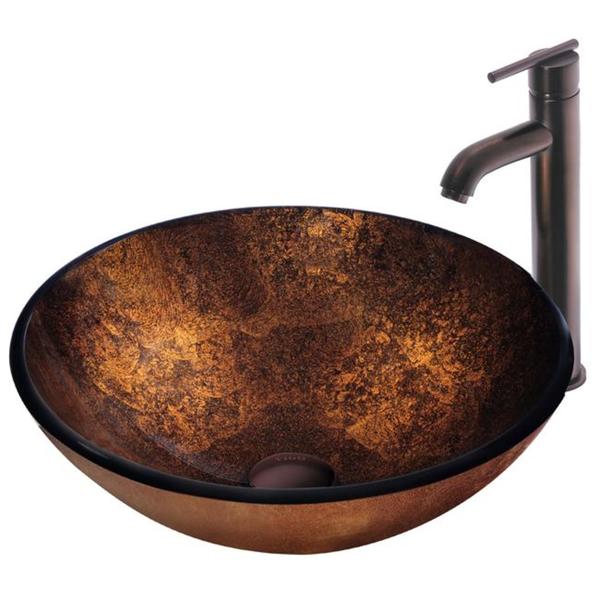 I was always a little skeptical about the red legs of the table but decided to hold off on painting them until the sink was delivered and I was absolutely sure the color needed to be changed. The sink confirmed the red was too much, especially against the travertine tile I had selected, and so I chose to paint the base of the vanity black.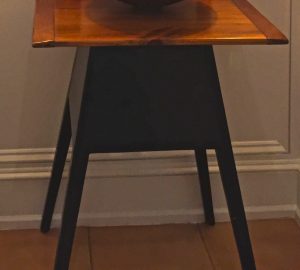 In order to balance out the darker vanity, vessel sink and tile, I decided I would let Pavlo go crazy with trim. Yes, you read correctly, I let him. You see, by designing a room with trim work, I'm practically giving him a gift! He LOVES to do finished carpentry, can't have enough of it! If Pavlo were to design a house it would be mostly trim and marble…he loves marble too!
So, Pavlo went to work doing floor to ceiling trim on the wall behind the vanity and mirror. He then carried the same trim pattern around the powder room as wainscoting. A rustic, mixed metal and wood mirror (found at Home Goods) and these mini pendants from Lowes were purchased and hung.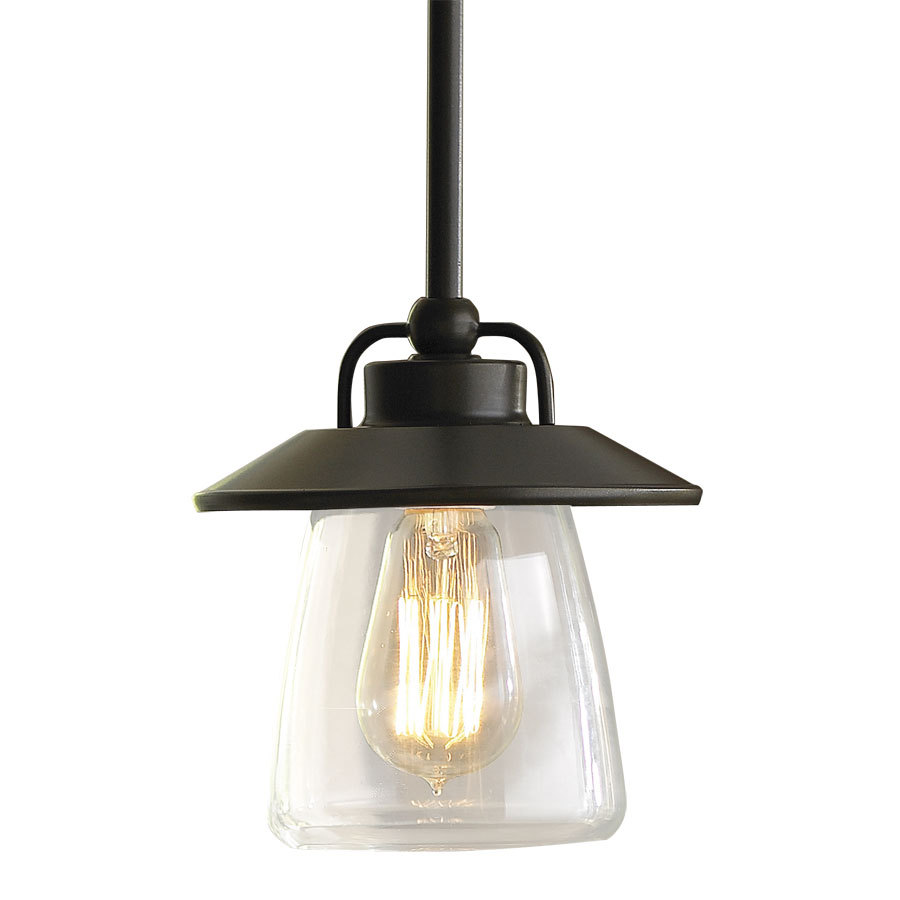 The walls, with the exception of the white trim, were painted Heron Plume by Sherwin Williams, which is actually a light grey but the picture below makes it look almost white due to lighting. The final bathroom looked like this: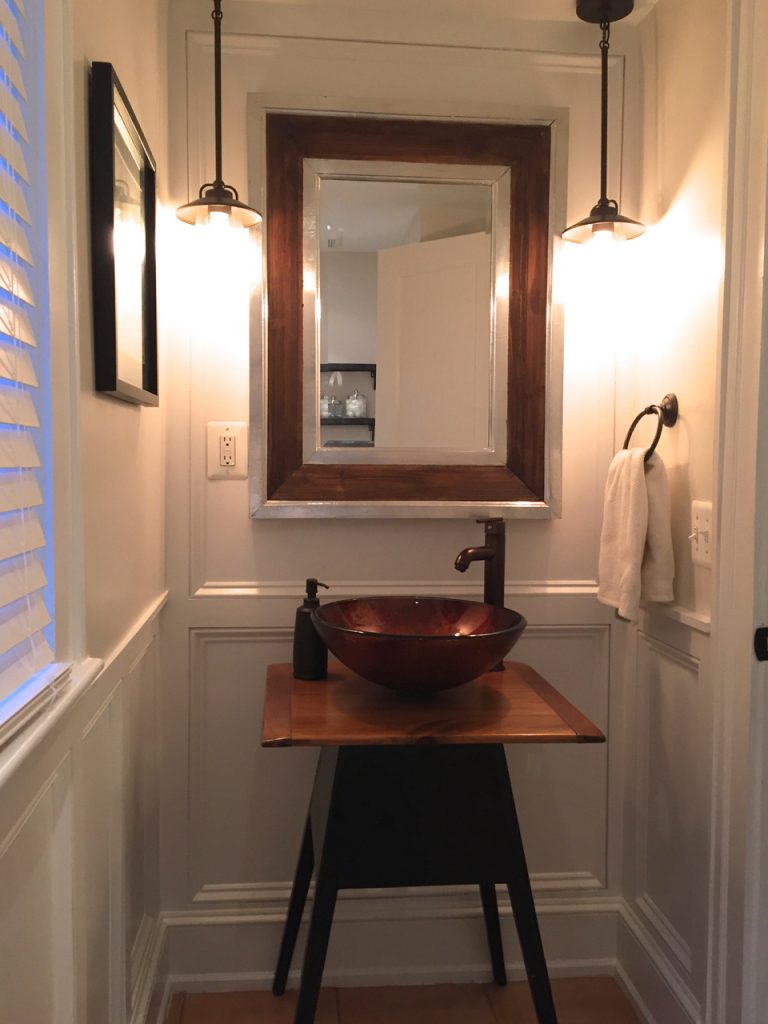 This picture is actually from the vantage point of the toilet, where the old shower stall use to be. I'd love to say I had a picture of the new toilet (with some rustic decorative shelves we had installed above it) but my memory card got damaged and some of the pictures were unable to be recovered. So, if you learn nothing about how to
renovate a bathroom from this post, or even gain any inspiration, at the very least PLEASE learn from my mistake and always hit eject on your computer for devices like a memory card. It seems that is what ultimately damaged it. Fortunately, almost all of the pictures I had of my kiddos were saved. Christmas 2015 and Landon's 7th birthday were nearly goners!