As mentioned in the previous post we went with a classic, marble hexagon tile for the floors. I should also note that they were brushed, rather than polished, to make them less slippery.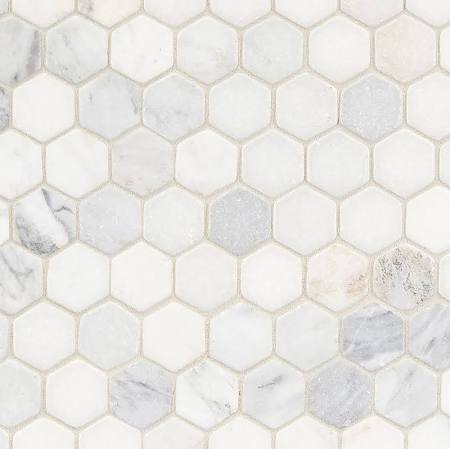 Oh, and as part of our heating compromise we stuck with our plan of heated floors, but only in the bathrooms. We actually did this in the master bathroom of our last house…that I've yet to blog about. Oops, maybe after I finish posting about this bathroom? Anyway, we used an underfloor, electric heating kit (which can be found here) and followed the manufacturer's installation instructions and recommendations. This process actually requires a great deal of planning and forethought. The underfloor heating kit comes in a long netted strip that rolls out like a rug:
It needs to be cut and maneuvered in order to fit the exact dimensions of the bathroom taking into consideration appropriate distance from the vanity, bathtub and toilet (the manufacturer has specific requirements for this). Once that's done, a self-leveling concrete is poured overtop (requires a 4hr setup) and a crack membrane placed prior to tile installation. Here's the floor after the self leveling concrete has been poured and is ready for a crack membrane and tile.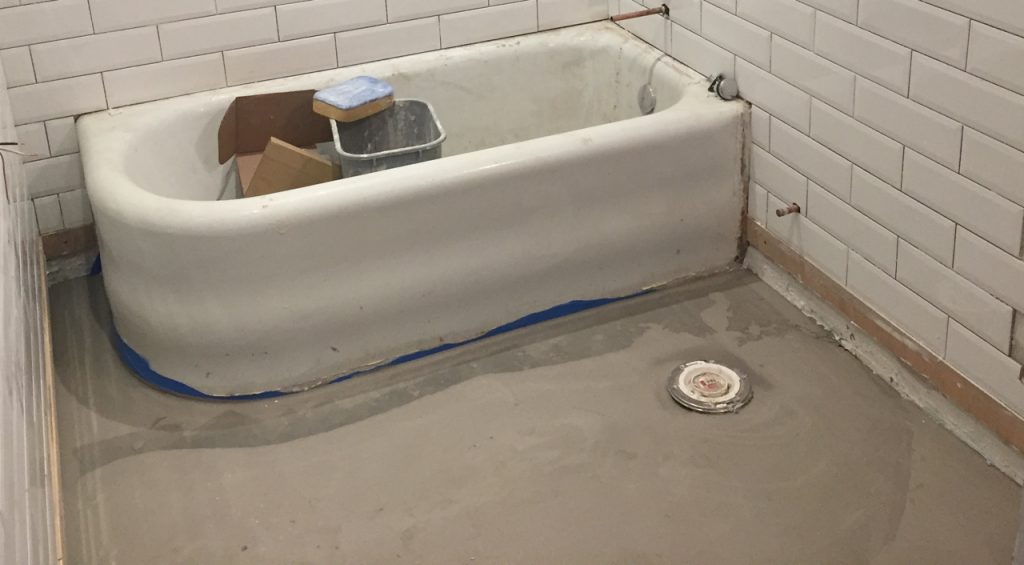 After the crack membrane is in place you can tile immediately.
The pictures above also give you a sneak peak of the beveled subway wall tiles. In this bathroom I chose to go all the way around the room rather than just in the shower. Not only does it add design interest to the space but it's also a way of bringing back some of the historic elements of the house, with a modern twist. During demolition we found subway tile behind the bead boarding. Unfortunately we couldn't salvage it but we could at least replicate it with new tile!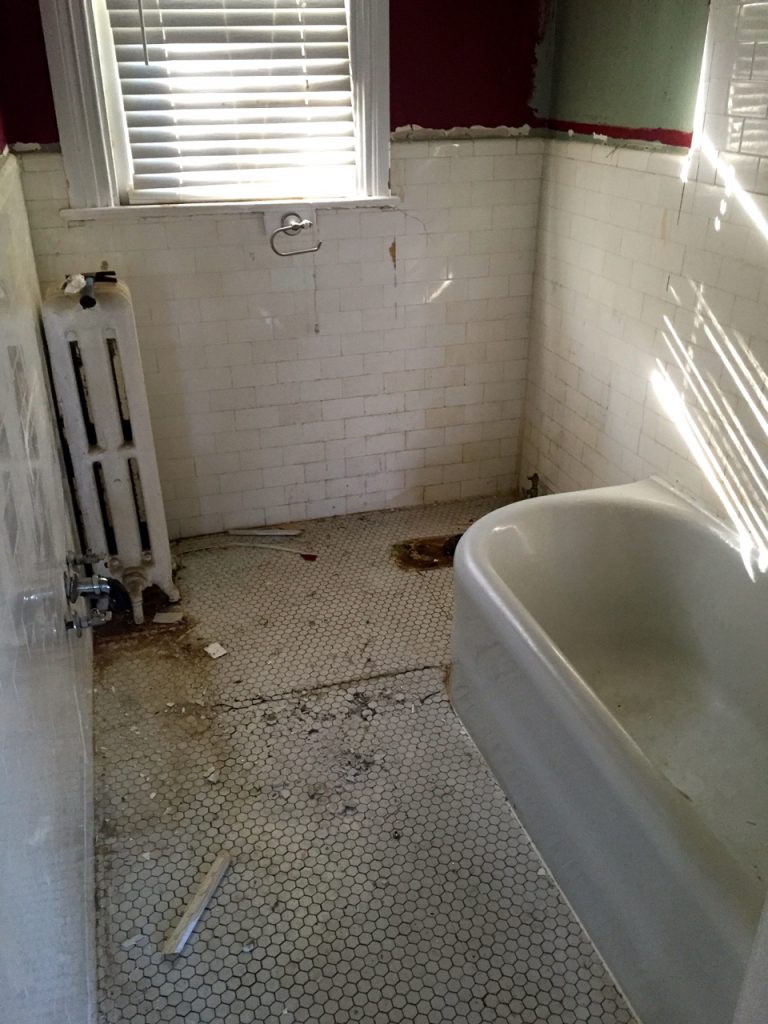 The size of the beveled subway tile allowed us to use it on all the walls without it appearing too busy. Here are a few shots of the newly tiled walls. In the next post you'll see it complete with the pencil moulding and grout. All the tiles by the way, both floor and walls, were grouted with a grey grout (Dove Grey by Polyblend).